Press Release: 2020
Press Release
7 December 2020
Japan Registry Services Co., Ltd. (JPRS)
JPRS Celebrates Its 20th Anniversary
Japan Registry Services Co., Ltd. (JPRS: Chiyoda-ku, Tokyo; President Koki Higashida) will mark its 20th anniversary on December 26, 2020. We are pleased to announce you that the JPRS corporate logo will be changed on this occasion.
In the last 20 years, the environment surrounding our company and the Internet has changed significantly. Meanwhile, JPRS will mark its 20th anniversary by support of our customers and business partners, and the Internet community. We sincerely appreciate for all of them.
The new JPRS corporate logo indicates our spirit of support the Internet infrastructure stronger. The logo will be switched sequentially from December 7, 2020.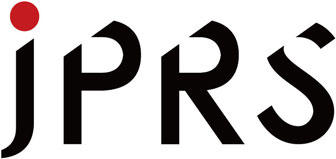 The new JPRS corporate logo
As a company that supports the network infrastructure, JPRS will continue to make further efforts to improve the quality of its services, and thereby contributing to the development of the Internet and the building of a better future for everyone.
---
About JPRS
JPRS is a leading service provider for management and registration of domain names and for the domain name system (DNS) operations. The company was established on December 26, 2000. As a company dedicated to maintaining the Internet infrastructure of Japan, JPRS operates under a corporate philosophy which aims to contribute to the expansion of the Internet and to building a better future for people and society.
---
Press Contacts
Japan Registry Services Co., Ltd. (JPRS)
TEL: +81-3-5215-8451 FAX: +81-3-5215-8452
E-mail:
press@jprs.co.jp
https://jprs.co.jp/en/
Chiyoda First Bldg. East 13F, 3-8-1 Nishi-Kanda
Chiyoda-ku, Tokyo 101-0065, Japan